What type of report is issued for each Project Scorecard™?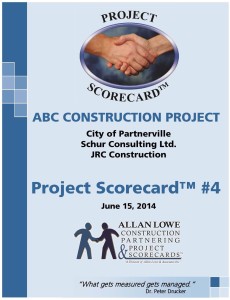 A Project Scorecard™ Report will be issued that includes a graphical summary of the ratings for each Evaluation Statement, all comments, and a graph showing the trends for each item (to identify progression or regression).
Items that show a strong negative trend since the last report or a "Poor" rating will be highlighted to identify areas that the team should focus on.
Team members' concerns about key concerns that may be upcoming on the project are also gathered to provide a proactive project management tool.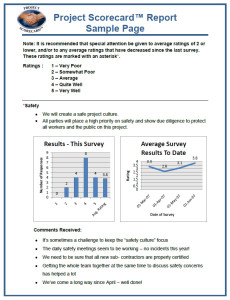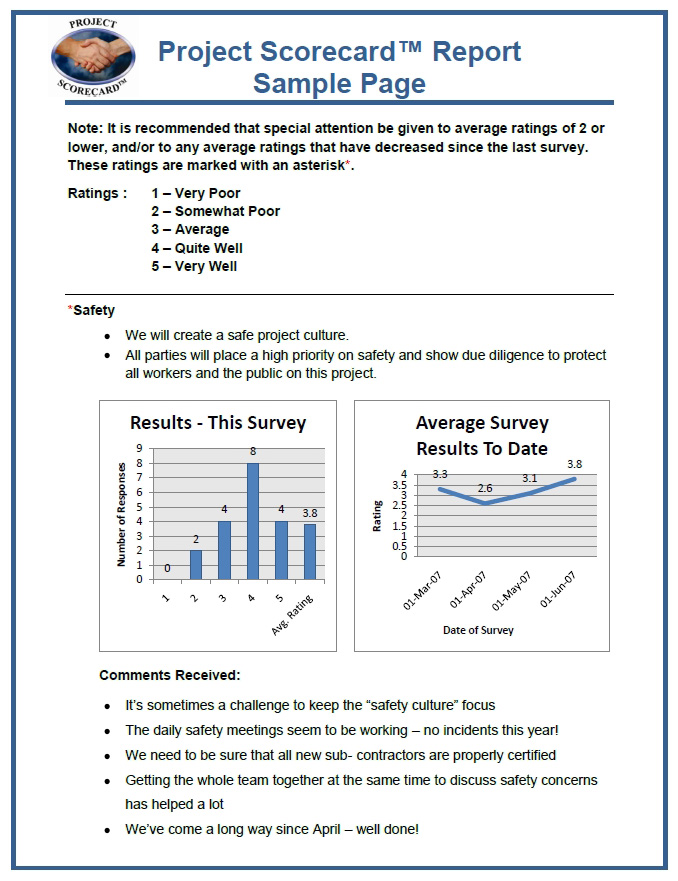 Who receives the Project Scorecard™ Report?
Reports are provided to each Project Scorecard™ Contributor and each senior manager Project Scorecard™ Recipient.
Information on creating the Project Scorecard™ Participant List is included in the Project Scorecard™ Detailed Information Package .