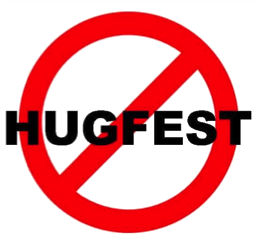 Allan Lowe Construction Partnering and Project Scorecards™ partnering sessions are NOT HUGFESTS! They are carefully prepared and conducted with careful attention on detail to ensure that they benefit the participants! We recognize that participants are very busy people and their time is valuable!
Since 2006, we have conducted Construction Partnering and Project Scorecards™ on many types of major projects valued from $5 million to $620 million, including:
Major transportation structures
LRT construction projects
Major power generation plants
Hospitals and health centres
Major oilsands and industrial projects
Post-secondary education structures
International airport
Province-wide highway maintenance programs
Corporate alliance construction projects
Recreation centres and libraries
Owner construction partnering program development
Allan has a significant hands-on construction background including over 15 years of on-site civil project supervision and management experience as a Certified Engineering Technologist. He has also completed qualifications as a Building Safety Codes Officer.
Provides "Turnkey Partnering Services", including:

Venue arrangements and/or consultations to ensure maximum effectiveness and efficiency, including room layout and menu selection, and detailed room set-up
Workshop participant list development and consultations
Workshop invitations sent via Microsoft Outlook, including follow-ups to ensure maximum attendance
Custom participant seating to ensure maximum and strategic team interactions, including professional name tags
Custom workbooks for each Partnering Session
Detailed follow-up Partnering Session Reports including a color photographic record of the session
Card stock color Partnering Charters for each participant upon completion
Ongoing monitoring of the partnership using Project Scorecards™
Conducts pre-session research with stakeholders to identify each organization's key challenges for the project, and includes discussions of these challenges in the Partnering Session workshop
All Partnering Sessions include follow-up to maximize the likelihood of ongoing partnering relationships, featuring Project Scorecards™, specifically for this purpose.Follow-up also includes a custom Project Partnering Evaluation Form, and follow-up Partnering Sessions as required
Allan Lowe completed Certified Partnering Facilitator (CPF) training with the International Partnering Institute in Livermore, California
Allan has developed two Construction Partnering Training Courses (Introduction to Construction Partnering, How to make Construction Partnering Work in the Field) which are accredited by the Canadian Construction Association – Gold Seal Program
Combining his construction and senior executive experience with his MBA and Bachelor of Commerce business degrees, Allan understands the business and project needs of all parties
Allan Lowe understands construction. This brings a unique perspective to Construction Partnering and Project Scorecards™ – he has walked the walk and can talk the talk!