We are committed to providing construction owners, architects, engineers and contractors of large complex construction projects with Construction Team Collaboration information, tools, processes, and services to improve their projects and their project teams' effectiveness and enjoyment of working on these projects.
Allan Lowe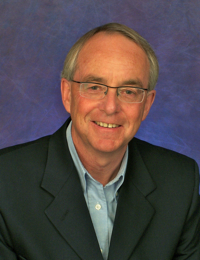 Allan Lowe, MBA, B.Comm., C.E.T. is the Principal of Allan Lowe and Associates Inc. His experiential and educational background gives Allan a thorough and unique perspective on major construction projects and teams.
Allan Lowe understands construction. Allan has a significant hands-on construction background, starting right out of high school as a labourer on a major pipeline project. His construction career progressed after he graduated from the Northern Alberta Institute of Technology with an Engineering Technology Diploma. He then spent over 15 years on-site as a civil project supervisor and manager. Allan has worked for construction owners, major land development and consulting engineering firms and contracting firms.
Prior to starting his Construction Team Collaboration business in 2006, Allan was President and CEO of a major construction industry association with over 600 corporate members including major consulting engineering firms and contractors.
Allan's broad construction background gives him a rare perspective on Construction Team Collaboration. He relates with construction team members from field to executive levels and understands their varied points of view.
Allan also understands the business side of construction. His educational background includes:
Master of Business Administration degree from Athabasca University
Bachelor of Commerce degree from the University of Calgary
Engineering Technology Diploma from the Northern Alberta Institute of Technology
Certified True Colors® International Personal Success & Teambuilding Facilitator
Partnering Facilitation Certification Training – 2006 – International Partnering Institute
Allan Lowe understands construction. This brings a unique perspective to Construction Team Collaboration – he has walked the walk and can talk the talk!
The Team
The Allan Lowe Construction Team Collaboration team also includes associates who are highly qualified Construction Partnering professionals with Construction Partnering Facilitation experience on over 1,000 completed projects. We have the ability to provide Construction Partnering services across Canada, and Project Scorecards™ globally. Allan is also associated with a world recognized personality based training organization.
Construction Partnering & Project Scorecards™
Since 2006, Allan Lowe and Associates has conducted Construction Partnering & Project Scorecards™ on many types of major projects valued from $5 million to $620 million, including:
Major transportation structures
LRT construction projects
Major power generation plants
Hospitals and health centres
Major oilsands and industrial projects
Post-secondary education structures
International airport
Province-wide highway maintenance programs
Corporate alliance construction projects
Recreation centres and libraries
Owner construction partnering program development

Download the
Construction Team Dynamics Brochure

Construction Team Dynamics
Allan Lowe & Associates provides Construction Team Dynamics training for construction teams in:
Construction Team Development
Construction Team Communication
Construction Team Stress Management